Batt is the romantic pairing of Bobbie (Auslly~Bobbie~Music) and Matt (Jessie1010).  
ROSSAY WAZ HERE BAHAHAHA BATT FTW :D
Bobbie and Matt met on the A&A wiki.  They became good friends on the wiki and are both admins on it. They tend to get along very well (Bobbie is excited whenever Matt comes on and Matt returns it). Some people think they would make a great wiki couple!
Relationship Status
Edit
Friends
Moments and Facts
Edit
Bobbie is excited whenever Matt comes on
Matt is happy to see Bobbie when she's on
They pm each other
They talk on both of their message walls
Bobbie has an unknown crush on someone
Bobbie admitted that she has a crush on Matt.
Bobbie denies her crush on Matt.
A Bat!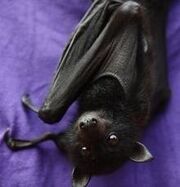 Cookies!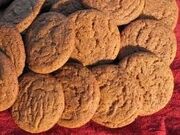 Ad blocker interference detected!
Wikia is a free-to-use site that makes money from advertising. We have a modified experience for viewers using ad blockers

Wikia is not accessible if you've made further modifications. Remove the custom ad blocker rule(s) and the page will load as expected.