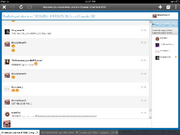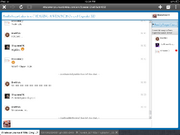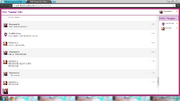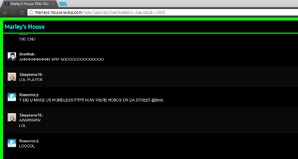 Brossome is a romantic pairing between Brettfish & Rossome:)
 Relationship StatusEdit
JUST friends. (But once married, because they clearly said I do, they didn't want their love to be known by everyone on the wiki because Macy was making the Brossome thread highlighted) >:D 
Update: Crushes/friends (Brett likes her, and Rossay possibly does too >:)) xD 
Update: Brett called Rossay cute and kissed her and Rossay called Brett cute :O
Brossome blossoms! <3
Shippers!
Edit
Fiolet4eva
AustinAndAllyAddict
Moments/Facts
Edit
Rossay cried when Brett said he was leaving
Rossay may be denial for her possible crush on Brett. (Not denial B))
Rossay said that she has a little crush on Brett. (Rossay says: WUTTTTTT NO I DIDNNTTTT)
Brett may be denial for his possible crush on Rossay.
They were both married once.
Brett confessed his crush on Rossay. (SHAY'S NOTE: OMG I TOLD YOU SO AOMAOGAKFAJAKL FEELS) 
Brett called Rossay cute.
Rossay called Brett cute.
Brett hugged Rossay
Brett and Rossay are married and have two children, Rose and Shay.
Brett liked Rossay for 3 days (Rose's Note: BROSSOME BLOSSOMES WKDJDJEKLEKEKE)
Brett had to say "I love Rossay!" any time someome cussed in chat and he didn't hesitate.