Hett
 is the romantic pairing of Hearts (Hearts Kitten) and Brett (Brettfish). They started dating last month in May. It was presumed that Brett only started dating her to get over his crush, Claire. Recently, they broke up (Brett still had feelings for Claire) leaving Hearts alone. But thankfully, Hearts got over the heartbreak and started crushing on Matt (Jessie1010). They are an on and off couple. 

Relationship Status:
Edit
Friends/On and Off Couple.
Shipping Name:
Edit
Heart Hitters!
Hearts.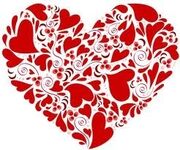 Ad blocker interference detected!
Wikia is a free-to-use site that makes money from advertising. We have a modified experience for viewers using ad blockers

Wikia is not accessible if you've made further modifications. Remove the custom ad blocker rule(s) and the page will load as expected.