Macky is the pairing of Matt (Jessie1010) and Rocky (AusllyRocking). Rocky likes Matt and stalks him most of the time. She usually argues with Hearts (Hearts Kitten) about who gets Matt (as seen here http://austinally.wikia.com/wiki/Thread:367996#63). She hopes that Matt returns her feelings. 
Rocky's Note: I just stopped liking him.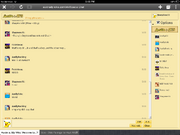 Relationship Status:
Edit
Friends.
 Moments/Facts
Edit
Rocky is always on Matt's message wall.
She once freaked out when she figured out Matt just came on but she came on to late.
Matt most likely knows she likes him.
Matt once said "I still love you!" and he said that it was in a friend way although he could have been lying.
They both love making smiley faces.
Once in roleplay, Matt was Austin & Rocky was Ally & since Auslly happened this could be considered a moment.
Shay admitted to liking Matt & Rocky felt betrayed.
Love The Way You Lie - Ariana Grande
Mac and Cheese! (It sounds like Macky)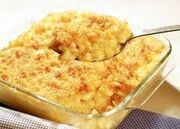 Shipping Name:
Edit
Macky Wackies.