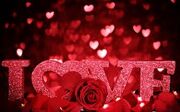 The romantic pairing of Macy (MacyZC55) and Matt (Jessie1010).
Macy and Matt met on the A&A Wiki. They are both admins too and are the best of friends. Sometimes it can be shown that Macy may or may not of a crush on Matt, and Matt may or may not have a crush on Macy. Some people ship both of them. They can be seen pming each other on chat, messaging each other, or talking and getting along very well.
Relationship Status
Edit
Best Friends/Friends
Moments/Facts
Edit
Ad blocker interference detected!
Wikia is a free-to-use site that makes money from advertising. We have a modified experience for viewers using ad blockers

Wikia is not accessible if you've made further modifications. Remove the custom ad blocker rule(s) and the page will load as expected.